Nyewood CE
Infant School
Smiling, Caring and Learning Together on a Journey with God
Have a wonderful half term!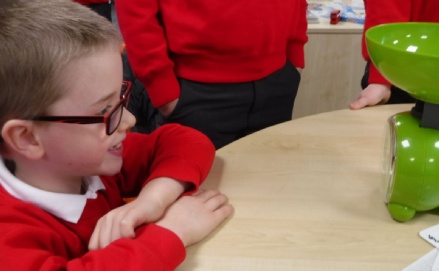 I hope you have all had a fantastic week!
On Tuesday we enjoyed our Safer Internet Day, learning all about trust. We made a big paper chain of trust with drawings of all of our friends, family and teachers. Our favourite activity was finding out and checking the facts about Owls.
We have done a great job in mathematics this week, talking about weights. We have been using the scales to measure lots of different packaged foods and have been estimating which object we think is heavier and lighter. Some really surprised us!
On Wednesday, we enjoyed the first of our well-being days. We talked about happiness and used construction to build our happy places, we made our homes, beaches and even skate parks! We learnt all about Chinese new year and even practised writing our names in Chinese symbols.
I want to say a big big well done to all of you, you have worked incredibly hard this term and I hope you have a wonderful half term.
Miss Holmes :)