Nyewood CE
Infant School
Smiling, Caring and Learning Together on a Journey with God
The Great British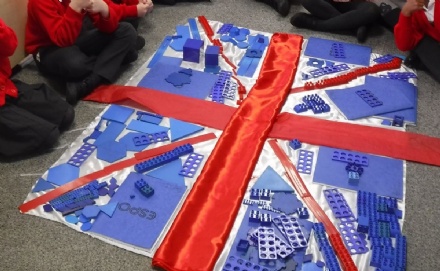 I hope you all had a fantastic half term and enjoyed the little bit of sunshine we had.
Hopefully you have enjoyed our terrific take-off week. I am really excited to see what we find out and I really like the story Romeo's tea with the Queen.
We spent some time this week finding out about the countries that make up Great Britain and found it interesting that England has the most people living in the country and Northern Ireland has the smallest population.
We have been really creative this week and enjoyed recreating artwork likewise to that of Banksy. We then collected objects from around the classroom to make an Union Jack. We did research to find out that the red cross represents England and the blue parts represent Scotland
What have you found out about Great Britain?