Nyewood CE
Infant School
Smiling, Caring and Learning Together on a Journey with God
Build, build, build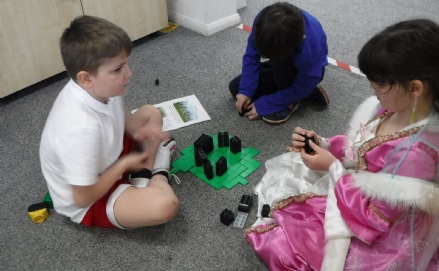 This week has been very productive in Hazel Class.
On Monday we had our woodland time and we worked hard to make a frog hibernaculum. We dug out an old sink of all the soil the weeds, filled it with sticks and some pipes for the frogs to enter. We are hoping the frogs enjoy their new play area.
We really loved Wednesday this week, not only was it well being Wednesday, it was our fantastic finish too! We watched a clip from art attack and made some large scale art work using objects and materials from around the classroom. Can you tell which landmarks we have tried to make?
We have worked ever so hard this term and are looking forward to more exciting learning in the summer term. We hope you all have a great Easter break.
HAPPY EASTER