Nyewood CE
Infant School
Smiling, Caring and Learning Together on a Journey with God
Are all big things heavy?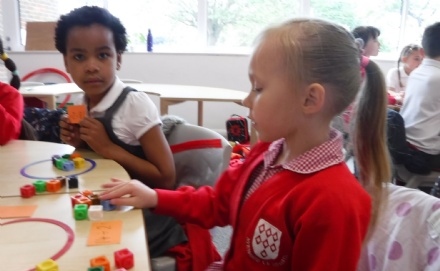 This week in Mathematics we have continued to learn about division. We have been carefully using practical objects to help us share a given number into groups. We have used our 2, 5 and 10 times table to help us with this.
On Wednesday we had problem-solving, where we were given the question 'Are all big things heavy?'. We got lots of different objects that varied in size and then weighed them using our hands for non-standard or the balancing scales. We discovered that the size of something doesn't always tell you the weight. For example a glue water bottle weighed much more than a balloon.
In Writing, we have been planning our non-fiction texts this week. We have spent the past week learning about a chosen insect or bug and have now designed a leaflet, book or poster that we will make next week to share with children in other classes.
Next Thursday 27th it is our fantastic finish, where we will bring our 'All Things Bright and Beautiful' learning to a close. On this day we will take part in a bug themed activity hunt in the school grounds which includes puzzles, riddles and anagrams!