Nyewood CE
Infant School
Smiling, Caring and Learning Together on a Journey with God
Welcome Back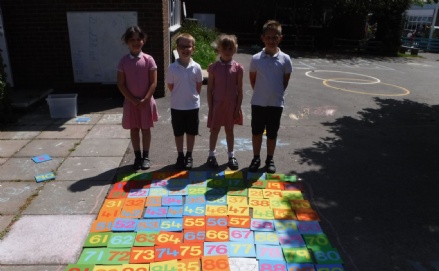 We were very excited to come back to school and share our good news from half-term. We linked our good news to our R.E and thought about the good news Jesus shares through Bible stories. We looked at the story of feeding the 5000 and thought about what we could do to help those in need.
In mathematics, we have been practising our counting, sequencing of numbers and representing numbers with tens and ones. We have enjoyed completing our maths outside using chalk, multlink and carpet tiles.
We have become editors in writing this week and have been checking through our writing for capital letter, full stops and spellings. We are making sure our work is perfect ready for publishing next week.