Nyewood CE
Infant School
Smiling, Caring and Learning Together on a Journey with God
India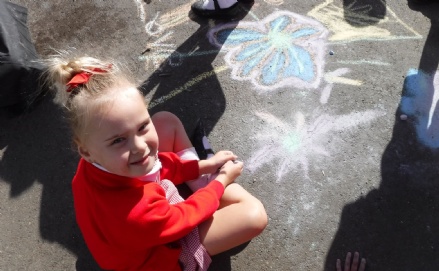 In school this week we have been celebrating international week. In Hazel Class, we have been learning about India. We had great fun exploring the world using atlases and ipads, locating countries on the map.

We have been using our senses to help describe what we think it would be like in India, and we cannot wait to share this with you in the video that will be posted soon.

We created artwork by splashing, running and dabbing water colours to represent the spices and sauces in Indian food, and we then did detailed sketches of the Taj Mahal.
We also looked closely at the beautiful rangoli patterns and used them to inspire our own. We used oil pastels on black paper to highlight the bright colours and also went out onto the playground to create large patterns.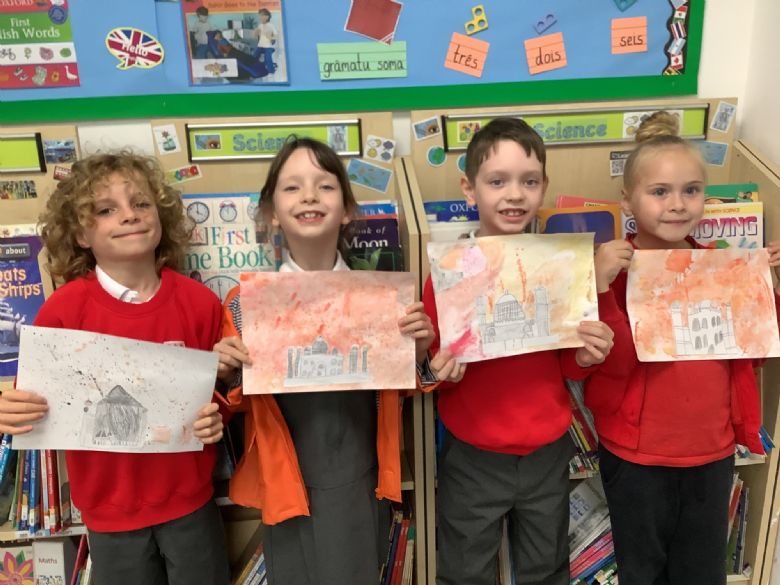 We have learnt so much this week and have found India a really interesting country to learn about. We loved sharing the souvenirs our peers brought in to talk about, and we were fascinated by all the different countries people have visited!