Nyewood CE
Infant School
Smiling, Caring and Learning Together on a Journey with God
Stick Shapes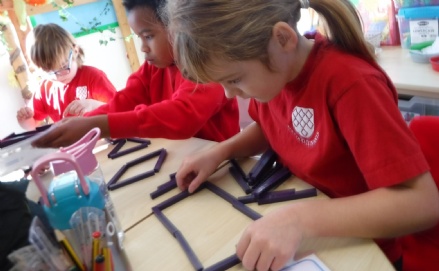 We have had a great first half-term in Hazel class, making lots of progress, learning new things and having fun!
This week we had a mathematics problem-solving challenge where we had to use sticks to create different shapes, we made both 2D and 3D and used our language to talk about the features. We worked together and helped each other to make our shapes.
In writing this week we have been planning our non-fiction texts. We are making books, leaflets or posters about a bug or insect. We have learnt lots of facts and cannot wait to share them with each other in our writing.
We hope you all have a well-rested half-term, and we look forward to seeing you all after half-term.