Nyewood CE
Infant School
Smiling, Caring and Learning Together on a Journey with God
Sharing and Speech Marks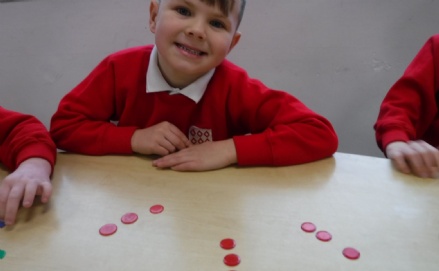 This week we have been learning about division in maths. We have been sharing amounts into groups and writing division number sentences from word problems. We used counters to help us practically and help us with our counting.
In writing we have been learning to use speech marks in our writing alongside our core skills. We have been creating speech for the Q Pootle 5 story.
In history, we looked at a photograph of Neil Armstrong and came up with questions about things we would like to learn such as 'how long did it take you? why did you want to go to the moon? and who went with you? We are looking forward to finding out the answers and learning new facts.