Nyewood CE
Infant School
Smiling, Caring and Learning Together on a Journey with God
Bring the noise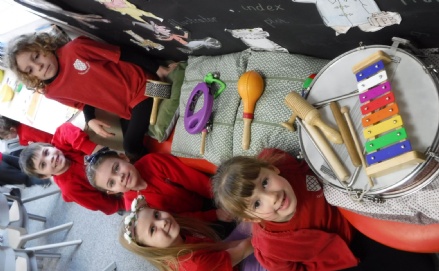 This week we began our music learning. On Tuesday we had great fun exploring music on the iPads, discussing the difference between live and recorded music. We listened to lots of different types and genres of music and spoke about what we liked or disliked and what the songs reminded us of.
Then on Thursday, we had great NOISY fun exploring musical instruments. We had a go at playing lots of different ones and talked about the sounds they make. We then learnt about the definition of tuned and untuned instruments and spoke about how tuned instruments can be played at different tones. We really liked the sound of the xylophone.
We then grouped instruments together. Some of us grouped them by material, sound, use or size.