Nyewood CE
Infant School
Smiling, Caring and Learning Together on a Journey with God
Let the Magic Begin!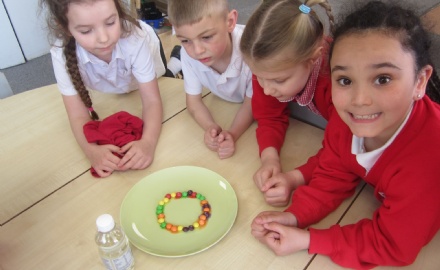 We had lots of fun this week.
We had our Terrific Take-off. We conducted different experiments and couldn't wait to see what they would do. They were like MAGIC!
The Skittles' colour ran like paint…
The raisins danced in the lemonade all by themselves…
The cola exploded like a volcano!
Then we read a book called Leon and the Place Between. It's all about MAGIC!
In mathematics we learnt about time. We were reading clock times like o'clock, half past, quarter past and quarter to. Some of us even read the time to the nearest 5 minutes!