Nyewood CE
Infant School
Smiling, Caring and Learning Together on a Journey with God
Beanstalks, Art Attack and more!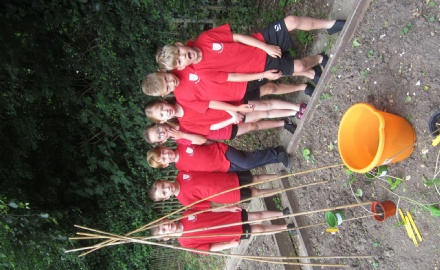 On Friday we had an Art and DT day. We drew circus scenes like the one in our book Leon and the Place Between. We had to use all of our skills to create wash-effect backgrounds and sketch details for the foreground. Then we chose different materials to add more detail to our circus tents.
In Science we planted our bean experiments. Some have grown lots but others have been slower.
We had our first visit to the Junior school. We had a joint worship with Year Three and Father Mark taught us more about the Lord's Prayer.
In Mathematics we have been measuring different objects. Then we used our rulers to draw shapes, using certain measurements. Can you draw a rectangle where 2 sides are 8cm and 2 sides are 12cm?