Nyewood CE
Infant School
Smiling, Caring and Learning Together on a Journey with God
Holly Class Blog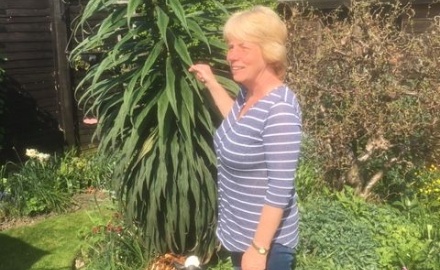 Hi everyone, hope that you are all ok.
Well, here I am next to our very tall plant; hopefully it will come out in purple flowers soon.
I have been doing lots of gardening, cooking, puzzles and even practising skipping.
We had a special delivery on Sunday... my Son became a Daddy so I now have a beautiful Granddaughter to spoil like all Grandma's do.
Here is joke for you -
Where does a bee keep his money? In a honey box!
Love from Mrs Payne.