Nyewood CE
Infant School
Smiling, Caring and Learning Together on a Journey with God
Early Years Learning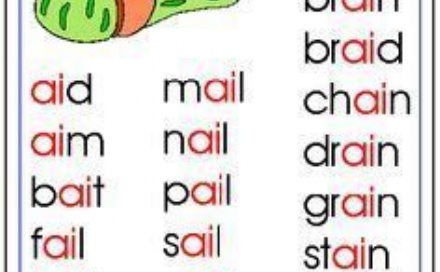 Thursday 7th May
Daily exercise idea:
Go Noodle has a host of videos that encourage children to get moving. These include some silly dancing videos, stretching exercises, as well as being active linked to curriculum areas.
Please visit:
https://www.gonoodle.com
Reading
Today we are going to introduce a digraph. A digraph is two letters that make one sound.
We are going to learn 'ai' - the sound it makes and show you the action. Here are some links to websites that can help your grown up with this.
https://jolly2.s3.amazonaws.com/Catalogues%20and%20Guide/Parent%20Teacher%20Guide.pdf PAGE 8.
https://www.youtube.com/watch?v=-ksblMiliA8 pronunciation
https://www.youtube.com/watch?v=U2HYM9VXz9k song and pronunciation
Can you think of any words that have this sound – it is usually in the middle. For example, 'sail'.
Play the phonics game online https://new.phonicsplay.co.uk/resources/phase/2/dragons-den
Once your grown up has logged onto the site, ask them to choose phase 3 and then select the 'ai' icon.
Writing
Have a go at using the ai sound in your writing. Can your grown up say the words for you to write down in a list? Can you read them back to your grown up?
rain wait
pain rail
train snail
tail wait
Try and say a word in a sentence. Ask your grown up to write it down for you. Can you read the sentence and spot the 'ai' digraph?
The dog had a tail.
The rain is a pain.
Mathematics
Did you know that 2D shapes and 3D shapes have some things in common? Watch this clip with your grown up, it will help you to understand what the similarities are:
https://www.bbc.co.uk/bitesize/topics/zjv39j6/articles/zcsjqty
Talk about the properties of the 3D shapes with your grown up. You could talk about how many faces it has and what they look like. For example, a cuboid has 6 faces; 2 of the faces are squares and the other 4 faces are rectangles.