Nyewood CE
Infant School
Smiling, Caring and Learning Together on a Journey with God
EYFS Home Learning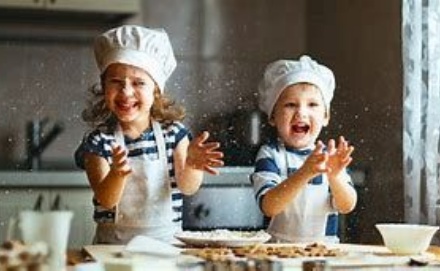 Hello and welcome to week two of home learning! We hope you have all had a fab time over the weekend relaxing with your families. Here are today's learning activities for you and your grown up…
Reading
Ask your grown up to hide the CVC and picture cards we gave you around your house for you to find. Once you've found them, can you match each word to the correct picture?
Writing
Can you write a list of the ingredients you will need to make your sandwich/ cake? (see "Other Area of Learning" below)
Mathematics
Talk about the 4 main shapes – rectangle, square, triangle and circle. How are they the same? How are they different? Can you find any of these shapes in your home e.g. in picture frames, on remote controls, food packaging etc?
Other Area of Learning
Today, help to prepare lunch (like making a sandwich) or bake a cake with your grown up. What ingredients will you use? How will you make sure you are being hygienic? Can you listen to and follow your grown-up's instructions?
Don't forget to keep active! If you haven't already discovered Joe Wicks, here is a link to one of his 5 minute workouts for kids
The Body coach https://www.youtube.com/playlist?list=PLyCLoPd4VxBuxu3sLztrvWFehzv-LnR2c