Nyewood CE
Infant School
Smiling, Caring and Learning Together on a Journey with God
EYFS Home Learning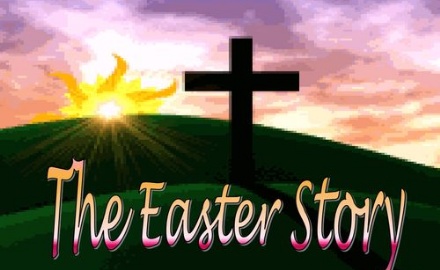 Today marks the end of week two of home education! A HUGE thank you to all of you for your lovely photos and videos that you have been posting on our school Facebook page! We love looking at what you've been getting up to!
Writing
Look at the photo you have chosen of a special memory. What did you like/dislike about that day and why? See if you can write labels/a sentence about this. Don't forget to use capital letters and full stops!
Reading
Ask your grown up if you can phone/video message a friend, family member or neighbour and read your Family Memory Book to them.
Mathematics
Today you will need a tall, thin container like your school water bottle and a short, wide container like a cake tin or plastic lunchbox. Can you guess how many mugfuls will fill each one? Which do you think will contain more water and why? Check your answer by counting how many mugfuls each one takes.
Other Area of Learning
Talk about the Christian Festival of Easter and why Christians celebrate it. www.topmarks.co.uk/easter is a website that you could use to find out about the Easter story if you are unsure. How do you as a family celebrate? Do you give Easter cards/ eggs, hold Easter egg hunts, eat hot cross buns, go to church or decorate an Easter Tree? Maybe you could make an Easter picture to give as a gift or decorate some Easter cards.
Don't forget to keep active! Why not get the Easter Holidays off to a kick start with one of our well-loved Wake and Shake dance tracks?! https://www.youtube.com/results?search_query=just+dance+2020&sp=EiCSAR0KCi9tLzBuZGhnc3QqD2p1c3QgZGFuY2UgMjAyMHgB
For the next fortnight, there will be no learning posted on our blogs. Instead, we will be posting a photo with a daily message from one of our Early Years grown-ups to say hello and let you know what we've been up to at home too!
Happy Holidays Everyone! Stay home and stay safe!
Love from Miss Chandler, Mrs Smart, Miss Begum, Mrs Moores and Mrs Albert! xxx