Nyewood CE
Infant School
Smiling, Caring and Learning Together on a Journey with God
Holly Blog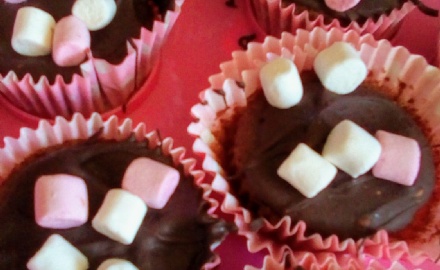 Hello everybody, Mrs Moores here.
Apart from missing all of the Nyewood Family, I've been a bit busy.
My daughter helped me to make some cakes. She is so much better at baking than me. They tasted delicious!

I am lucky enough to have a small garden and have been spending time in there. Along with help from my husband, twin sons and daughter we have put in a small vegetable bed. We used the compost from our bin to fill it. That was a little smelly!! There were lots of worms and creepy crawlies in there, they all help to make the soil healthy for growing things. Yesterday I planted some beetroot, radish, spinach and lettuce seeds. I am looking forward to eating them in a few months time.
Early Years children, how are your sunflowers growing?
I am challenging myself too. A few years ago I learnt Makaton sign language (like Mr Tumble uses), but have forgotten a lot of it. So I am going to be learning that again.
My joke:
What is the Easter Bunny's favourite music?
Hip Hop
Everyone please take care and hope to see you all soon. Mrs Moores.