Nyewood CE
Infant School
Smiling, Caring and Learning Together on a Journey with God
Holly Class Blog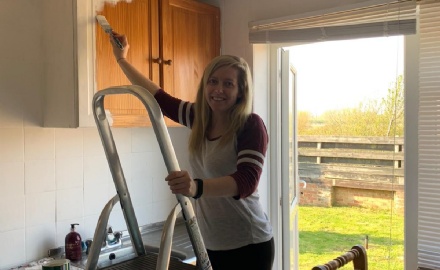 Hello everyone!
Firstly, I just wanted to say how much I am missing you all! I have absolutely loved looking at your photographs and videos of what you have been up to on our school Facebook page. Being able to see your happy, smiley faces really brightens up my day. Thank you.
I thought I would share a photograph with you all of what I have been up to with some of my free time at home.
I am so pleased that staying at home has meant I have actually had some time to paint our kitchen cupboard doors. This has been on my 'to do list' for a very long time. In the evenings, I have been attempting to complete a puzzle. All of you in Early Years, particularly the children in Cherry Class, will know how much I love building puzzles with you all. This one has slightly more pieces, but I am determined that I will get it finished and I just need to keep persevering! I wonder if any of you have any puzzles at home that you could make?
I do hope you are all having fun at home over the Easter holidays too. Do continue to keep us updated with how you are getting on. I would like to finish my blog post with a joke. As I have been painting, I thought I would tell you a joke about paint…
Q: What is blue and smells like red paint?
A: Blue paint.
Take care everyone.
With love from Miss Adlam.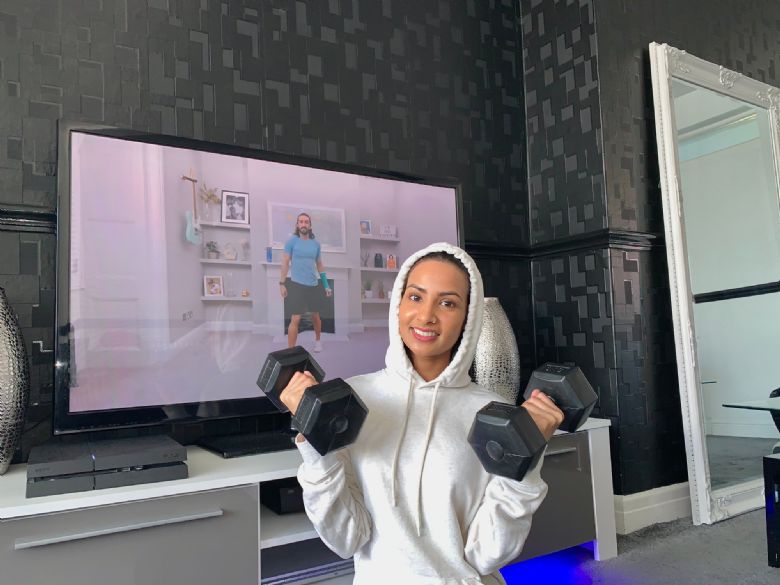 Hello everyone, it's Miss Begum!

I hope you all are having a wonderful time with your family and trying to keep yourself entertained at home. I am missing you all very much.

Miss Begum has got up to so many fun things. I have been keeping myself very fit and active by doing lots of exercise at home everyday and playing my favourite sport badminton in the garden that I am very lucky to have. I hope you all have been getting involved with The Body Coach Joe Wicks's workouts on YouTube. We are all expecting you to be looking like the Hulk with your strong muscles, from all the workouts you have been doing when you come back to school.

I have also been creative by doing some sewing, baking lots of biscuits and cupcakes, making homemade pizzas, fixing a 1,000 piece puzzle and playing board games with my family.

Here is a fun joke that I have for you all:
What do you call a dinosaur that is sleeping?

Answer: A dino-snore!

Keep safe and well everyone, hopefully we will be seeing you all very soon!

Lots of love,
Miss Begum xxx