Nyewood CE
Infant School
Smiling, Caring and Learning Together on a Journey with God
1,2,3 Well Done Me!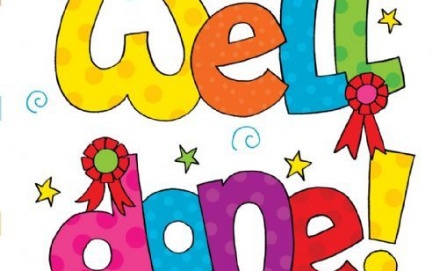 Wow! What an incredible first week we have had in Holly Class!
We are completely amazed at how well our new little family have dealt with the transition between home and starting school despite the troubles we have all faced in recent months!
These children have been expected to arrive at a school that they may have never seen, and be left with us, people they have never met (apart from on a video clip and a postcard). Their resilience and strength to overcome change is a credit to all of your parenting skills and we are soooo proud of each and every one of them! Thank you for all of the effort that has gone into helping them prepare for this big step in their learning journey.
It has been wonderful to meet most of our families during our Meet and Greet sessions in the afternoons this week and get to know you a little better. If you accidentally missed your meeting, do not worry! We know how hectic the first week of school can be so just speak to one of us if you wish to rearrange your appointment.
In school, we have a phrase that we like to use:
"1,2,3, well done me!"
Ask your child to show you the actions for this. We think all of our children, parents/carers and EYFS staff deserve a pat on the back for getting through the first week of school in our "Happy Holly Bubble".
Have a great weekend.
Love from Miss Chandler, Mrs Smart and Mrs Charlton xxx