Nyewood CE
Infant School
Smiling, Caring and Learning Together on a Journey with God
Monster-Making Madness!!!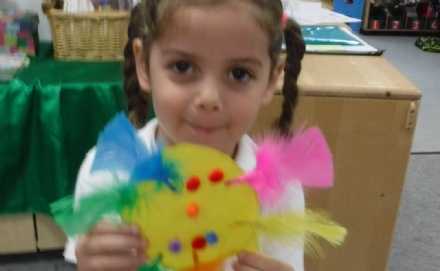 This week, our interest-led learning has been based around monsters!
In Phonics we have been thinking about initial (first) sounds in words and creating our own alliterative monsters...
"Pink Poppy"
"Miggle Monster"
"Metal Mike"
We have used our creative skills to design and make our own monsters out of art and craft materials. We thought carefully about the shape of the body we wanted to use.
"I used a square for the body." said Charlie.
"Mine is a circle" added Erin.
In Mathematics this week, we have been practising the skill of counting out objects from a larger group. We have been using conkers, acorns and other autumn objects for counting out the correct amount and matching these to our number tiles.