Nyewood CE
Infant School
Smiling, Caring and Learning Together on a Journey with God
Emergency!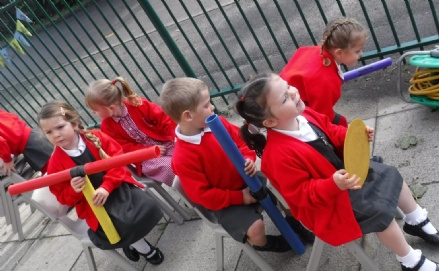 Last week, we enjoyed becoming members of the emergency services. We started by building our very own fire engine and hoses. We then developed our number recognition by aiming our hose at a given numbered fire.
We developed our communication, language and literacy skills by taking telephone calls, recording addresses and directing our firefighters to the emergencies. We enjoyed looking in non fiction books to find our more about our emergency services.
From this we decided to create our very own police station. It was very interesting to find out the different jobs that a police officer actually does. There's much more to the job than just arresting people and putting them in jail. The police have the important job of helping to keep us safe.
We were surprised to find out that their are also police dogs. Poppy and Marni were keen to find out more. From sharing books, they found out that the dogs have an excellent sense of smell and can help the police to find missing people.