Nyewood CE
Infant School
Smiling, Caring and Learning Together on a Journey with God
Fee Fi Fo Fum!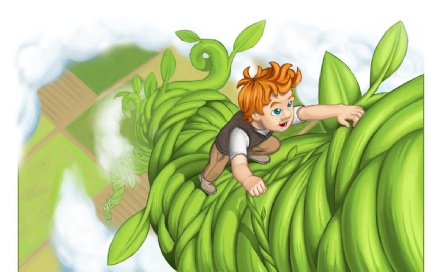 This week, a beanstalk has grown in our classroom! We quickly guessed that we would be learning about Jack and the Beanstalk this week. We used props such as the golden eggs, beans, an axe and a hrap to act out the story.
"I smell the blood of an Englishman!" boomed George in role as the giant.
Outside, we have started to plant different types of beans in our vegetable plot so now we need to take good care of them.
"They will need sun and water." Marni told us.
In Literacy this week, we have been listening to different versions of the story and trying to make pictures in our minds of what the characters look like. We have also been writing our own stories as well as other traditional tales that we know.
In our woodland session, we made stick people and have started creating our own version of Julia Donaldson's The Stick Man.
In mathematics, we have been recognising and ordering our numbers. We are really good at ordering numbers to 10 so we have moved on to recognising the teen numbers. We still get very muddled with this so if you have a spare five minutes at home, please help us to order numbers 11-20 and check that we recognise these numbers even if they are put in a random order.