Nyewood CE
Infant School
Smiling, Caring and Learning Together on a Journey with God
Under the Sea!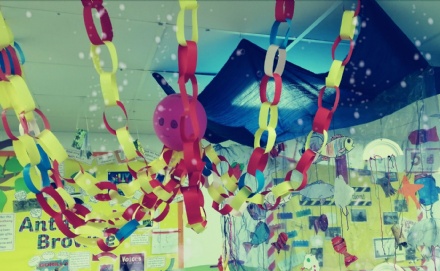 We have really enjoyed our learning about Under the Sea over the past two weeks. We have watched sea creatures in videos online, made junk model sea creatures such as fish, jellyfish and starfish, built an aquarium and researched facts about sea creatures which we have then written about.
In our Literacy lessons this week, we have been learning about poetry and have had a go at writing a Kenning poem. Can you guess which sea creature we are talking about:
Dark glower
See-through swimmer
Body squidger
Water squirter
Leg stinger
Did you guess correctly? It was of course a jellyfish!
In mathematics, we have been learning how to tell if a number is odd or even.
"If there is one left then its odd" explained Logan.