Nyewood CE
Infant School
Smiling, Caring and Learning Together on a Journey with God
Our First School Trip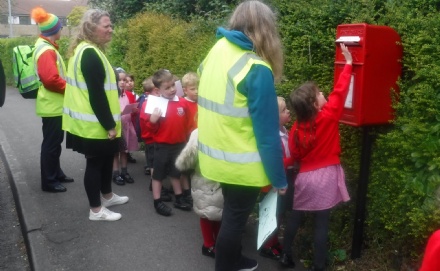 We enjoyed getting out into the local area this week as part of our Understanding the World Learning. We followed a map of our walk and as we went, we marked on different landmarks that we saw such as the allotments, Cricket Club and Dr's Surgery. On the way we each posted a letter to our families to surprise you. We hope you enjoyed reading them!
Back in school, we continued our map work by becoming pirates and tried to hide our treasure so that Stinky Sam wouldn't find it! We drew out and labelled maps of where we had hidden our treaure so that we didnt forget!
In Mathematics, we continued to secure our recall of subtraction facts to 5 by becoming Maths Ninjas! Why not ask us to show you our ninja skills at home?!