Nyewood CE
Infant School
Smiling, Caring and Learning Together on a Journey with God
EYFS Beach Trip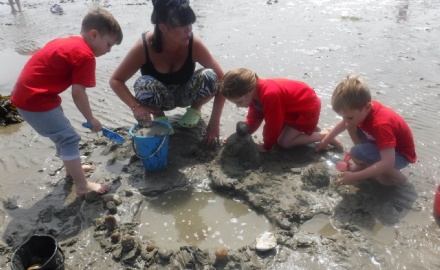 We had a fantastic time at the beach on Tuesday, paddling, creating beach art and hunting for sea creatures. We found many wonderful creatures including hermit crabs, shrimps, worms and anemones. It was a brilliant day and has really inspired the children's learning back in school.
This week as part of our EAD week, we created a cohort underwater collage which will be displayed in school for all the children to see next week. WE have also made an aquarium complete with real and imaginary sea creatures. We used our IT skills to create a video tour of our aquarium which we plan to continue with next week.
We would like to say a huge thank you to all the adults that attended our beach trip with the Holly family this week. We are always overwhelmed by how many of you are willing to support our Holly children by giving up your time to participate in school event.
Thank you so very much!