Nyewood CE
Infant School
Smiling, Caring and Learning Together on a Journey with God
Thursday 23rd April 2020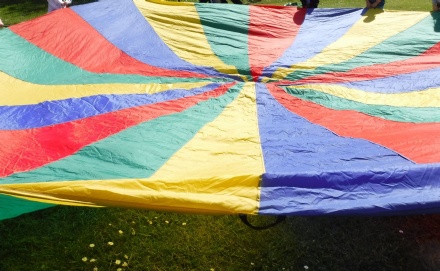 Yesterday at school we completed all of our blog learning. Then we made our own stop-frame movies using I Can Animate on the Ipads. It was lots of fun! We also spent some time on the field. We used the parachute and played lots of games together. In the afternoon we created All About me wheels. We learnt lots about each other.
READING
This week in our reading learning we are going to be looking at the Super Six Skill of Predicting using the book 'The Dragon Machine'. https://www.booktrust.org.uk/books-and-reading/have-some-fun/storybooks-and-games/the-dragon-machine/
What do you think George would have done with the dragons if he hadn't been able to make a dragon machine? Make a prediction.
********************************************************************************
We know that lots of you have probably read all of the books you have at home. Take a look at the links below. It has lots of free books that you can listen to online. We hope you enjoy them!
https://stories.audible.com/start-listen
https://www.booktrust.org.uk/books-and-reading/have-some-fun/storybooks-and-games/
********************************************************************************
WRITING
The purpose of our Writing for the next few weeks is to learn some new skills to re-write a familiar story with our own twist to it!
Today we would like you to use the word bank you created yesterday to write some sentences about your chosen story using these words.
Can you use the joining words you used a few weeks ago (and, because, or, if, when, so) to join your sentences together?
MATHEMATICS
Today's mathematics learning will take place throughout the whole day. Take pictures of your clock when it gets to these different times. Are the minute and hour hands in the correct place?
Blue- 9 o'clock, 11 o'clock, 2 o'clock
Yellow- half past 9, 12 o'clock, half past 3
Red- quarter to 10, quarter past one, quarter past 3
Keep checking the clock at different times during the day. What time do you think it is?
TOPIC
Today in Topic we are doing more PE. This time make an obstacle course in the garden or in your home (you might like to do this with you grown-up, brother or sister). You could use anything you like to make it. Try to think about different levels. How could you go higher or lower? Some obstacles might use jumping or weaving too! How long does it take you do go around it? Can you beat this time? We would love to see pictures of your obstacle courses too!