Nyewood CE
Infant School
Smiling, Caring and Learning Together on a Journey with God
Connections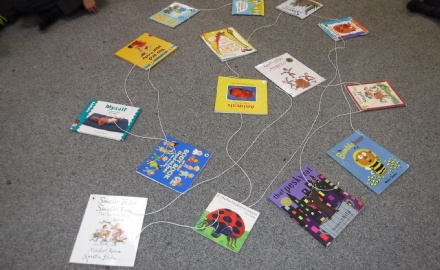 This week in reading we have been looking at connections books. We have talked about things we have read in books that remind us of things in our own life. We also looked at a selection of books and found connections between them, we spotted books by the same author, books about the same topic and we showed this by putting pieces of string between them.
In maths we were looking at subtraction. Some of us used the tens and ones grids to help us use bigger numbers and other used counters and numberlines to help. We also know that when you subtract a number the answer always gets smaller.
In English we have been planning our story based on Stanley's Stick. We have changed the characters and different parts of the story, ready to start writing it next week.
In PE we practised our gymnastics moves and linked them with different ways of travelling.