Nyewood CE
Infant School
Smiling, Caring and Learning Together on a Journey with God
Thursday 2nd April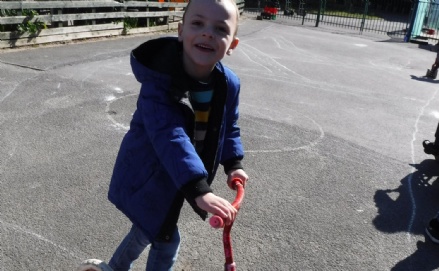 Yesterday in school, we looked at our letters we wrote to our everyday heroes and thought about other things we could add to them to make people happy. We also enjoyed playing a shop game on the interactive whiteboard. We had lots of fun creating our own road including stop signs, traffic lights and parking spaces. We hope you are enjoying your home learning, please find below your learning for today.
Reading
In reading this week we will be focusing on the super six skill of Making Connections. Using a book of your choice, have a go at making connections between the story and your own experiences.
Have you read another book with a similar character?
Have you read another book with a similar setting?
Have you read another book with similar feelings in?
Writing
Spelling Day! Take a look at the website https://www.phonicsplay.co.uk/ and use the free username: march20 and password: home to access lots of great spelling games. Remember to challenge yourself! Can you use any of these spellings in your own piece of writing about something of your choice.
Mathematics
Use your shop from yesterday; can you work out the change from buying 1 item?
https://www.topmarks.co.uk/money/coins-game
Blue – Change from 10p
Yellow – change from 20p
Red- change from £1 or more
Topic
Today's topic lesson is about Religious Education.
Why does Easter matter to Christians?
Can you use all of your learning from this terms RE focus to answer our big question.
You can do this in your own way, you could make a leaflet all about Easter, draw a picture to summarise the key parts of the Easter story or simply write a paragraph to answer the question.
https://www.bbc.co.uk/teach/class-clips-video/religious-studies-ks1-the-christian-story-of-easter/zhgv47h