Nyewood CE
Infant School
Smiling, Caring and Learning Together on a Journey with God
Adding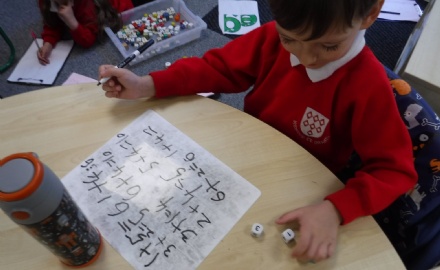 Another week has flown by. The children have been working hard using lots of different equipment to add 2 numbers together. Some children have been counting in tens and ones to work out the answer which has been great. Maybe your child could practice at home. What did they use to work out the answer?
In writing we have been learning about and using expanded noun phrases. That's when you use an adjective, a comma and then another adjective. The children have been making their sentences more exciting. Ask your child what adjectives they have been using to describe themselves.
In RE the children showed me all they have learnt in Creation. We talked about how God would feel on Day 7 when he rested. Ask your child, how would God feel. We had some great answers in the classroom.