Nyewood CE
Infant School
Smiling, Caring and Learning Together on a Journey with God
Amazing talents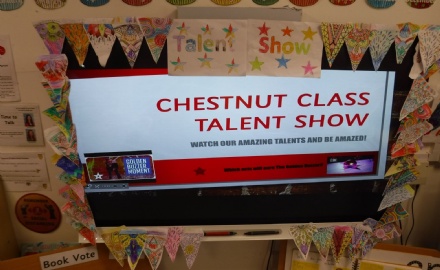 What an amazing half term it has been. The children have really amazed me with their learning and keeness to work and challenge themselves.
Yesterday we had our Fantastic Finish. The children showed me all their talents and skills. Everyone thought of something they were good at.
The children have also been using the Reflection Area really we, reflecting on their learning and time to think about themselves. This week we have thought about what God might look like. Lots of questions came from this which was great to use.
One amazing bit of news. We won the Attendance this half term! So proud of all the children being in every day or nearly every day. Have a great half term.