Nyewood CE
Infant School
Smiling, Caring and Learning Together on a Journey with God
Fractions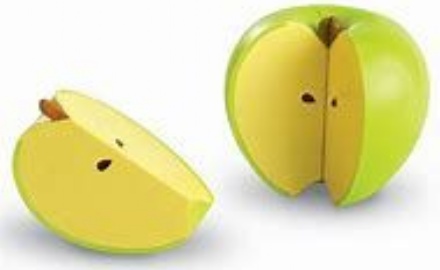 It's been a busy week at school learning about fractions. We used apples to work this out. Can you tell your grown up what has been cut? Is it half, quarter or three quarters?
We will be learning more about fractions next week.
I have spoken to lots of grown ups who are at home with their children. It's so lovely to hear of all the super home learning that is going on. The videos are a great hit and I really enjoy doing them. I have loved seeing your learning on Teams. We are putting this amazing learning in your learning books at school.
Do you remember Mrs Slingo's riddle from last week? The answer is a towel! Don't worry if you didn't get it, I didn't!!