Nyewood CE
Infant School
Smiling, Caring and Learning Together on a Journey with God
Bug Investigations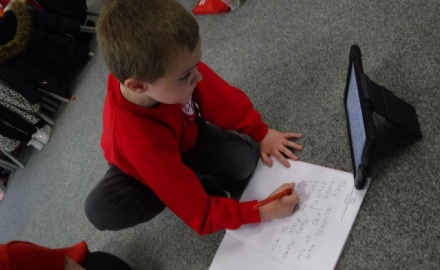 This week, Chestnuts have used the ipads to find out the answers to their questions on minibeasts. The children worked independently, looking at pictures and information. They loved finding out the answers!
The children have continued with division in their maths learning, using objects inside or outside to represent sharing. The children outside had great fun showing us how they could share using hoops and objects and writing the number sentences with chalk. Some children even moved onto grouping and did fantastically well tackling this new way of dividing.
It is amazing to see lots of children have been continuing their learning at home or in choosing time and bringing this in for us to see. Keep it up!
Miss Lily