Nyewood CE
Infant School
Smiling, Caring and Learning Together on a Journey with God
Chestnut family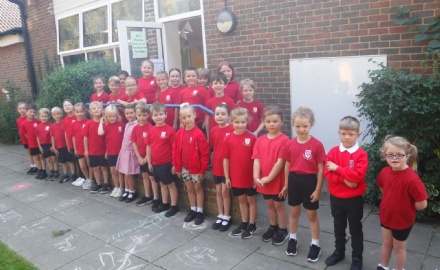 Welcome to the Chestnut family. We are all so happy to be in Chestnut class and already the children have shown me their amazing ability to work together, learn, share and take turns. We have been busy learning our school promises and we have all been following them.
We have been reading Pumpkin Soup and acting out the story. We have talked about why Duck left and what made Cat and Squirrel so sad.
We have been writing our numbers, reading them and ordering them. Busy busy week!