Nyewood CE
Infant School
Smiling, Caring and Learning Together on a Journey with God
Materials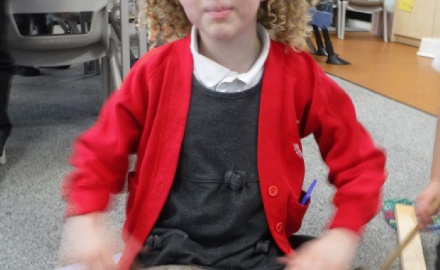 This week we have been looking at materials: wood, water, metal, plastic. We have used words to describe them: bendy, bumpy, soft, smooth, rough, hard. The children picked 2 materials and said what was the same about them. If you go for a walk this weekend you could look out for any of these materials. Does your child know the names of them? Touch them so you can describe them.
In Maths we have been learning about division and sharing out equally. The children loved to show me their independent division learning which was impressive to see.
In writing we learnt about using ! and ? correctly in our writing. Some children have learnt to use speech marks in their writing when someone is talking. Can your child spot any speech marks in their reading book?
In RE we are learning about good news and the miracles of Jesus. We read about Zaachaeus the tax collector and how he stole from people. After Jesus went to his house for tea, Zaachaeus gave back the money he took, four times the amount!
Such a busy week but I am so impressed with all the children's hard work and learning.