Nyewood CE
Infant School
Smiling, Caring and Learning Together on a Journey with God
What a great day!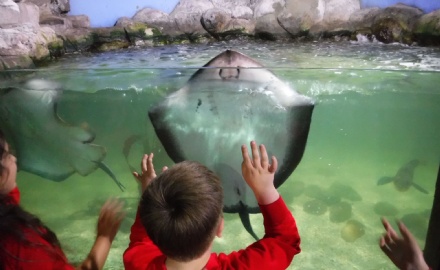 Yesterday was amazing! The children were brilliant. They loved looking around the aquarium seeing all the different kinds of sea creatures. We had a talk about habitats and adaptations and we learnt even more facts about the sea creatures, where they live and why.
I was so proud of each member of the Chestnut family. You all were so well-behaved and really listened to all the adults on the trip. Thank you to the parents who helped yesterday, we wouldn't have been able to do the trip without you.
We are going to the beach on Thursday 7th July. If you can help please tell me! We need more adults to be able to go.