Nyewood CE
Infant School
Smiling, Caring and Learning Together on a Journey with God
Wednesday 29th April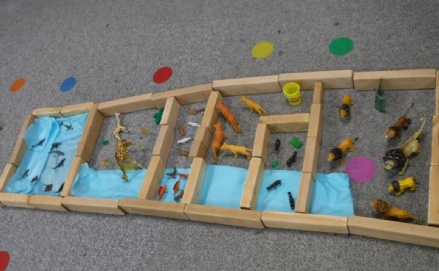 We hope you have managed to keep yourselves busy whilst it has been raining. Yesterday in school, we learn a song all about our different body parts, we create a zoo using small world and thought carefully about the enclosure sizes and the kind of environment the animal would need. In the afternoon, we created new characters for our chosen stories.
Reading:
This week in our reading learning we are going to be looking at the Super Six Skill of Questioning.
Today we would like you and your family to ask and answer some questions about your story. For example, who was your favourite character and why? Which part of the story did you like best and why? Did you all enjoy the same part? If not, why not?
Writing:
The purpose of our writing for the next few weeks is to learn some new skills to re-write a familiar story with our own twist to it!
Today can you write some sentences about your new character? Can you use co-ordinations and sub-ordinations (connecting words, for example 'and' 'but' 'so' 'because')
Mathematics:
Today's learning will be able the months of the year.
BLUE: Can you verbally recall the months of the year?
YELLOW: Can you write them down in the correct order? Your grown up might want to move some around to try and trick you.
RED: What month comes after June? Which month comes before October? Which month comes 3 months before July?
Topic:
Today's topic learning is to match animals with their babies and to correctly name the babies. You could draw a picture of an animal and its baby, find some pictures online, or you could make a shoe box home for the animal and baby, thinking about where it lives in the natural world.