Nyewood CE
Infant School
Smiling, Caring and Learning Together on a Journey with God
The learning continues...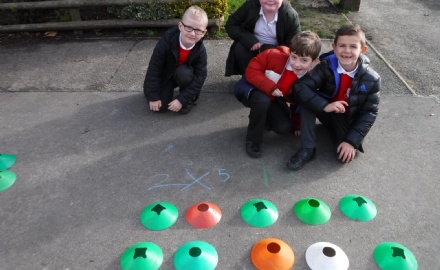 This week in Mathematics we have been continuing to learn our times tables and count in 2s, 10s, 5s and even 3s! We have also been working with and learning about arrays. We have learnt that these help us work out multiplication questions!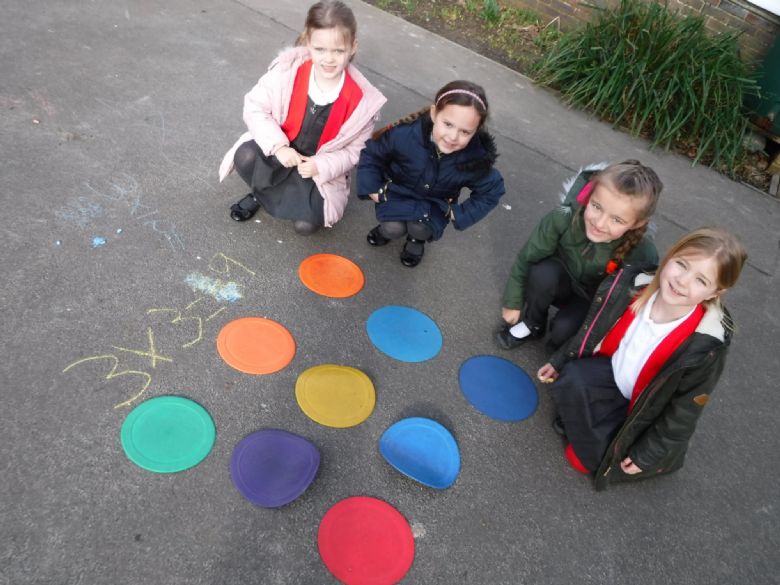 In our Writing lessons we have been discovering different sentences types. Perhaps have conversations at home about what a statement, command, question and exclamation sentence is.
We have been discovering the different weathers and temperatures we find in winter by holding an investigation this week. We have checked the weather twice a day and so far have noticed it is very icy in January and gets warmer as the day goes on. I wonder if this pattern will continue and what else we will notice!
On a Wednesday we have dance lessons. We have begun to create a space themed dance in the hall which we are excited to develop.
Each day in Apple Class we have been reading 'Charlie and the Chocolate Factory' together. We are half way through the book and are excited each day to find out what will happen next!