Nyewood CE
Infant School
Smiling, Caring and Learning Together on a Journey with God
A school full of animals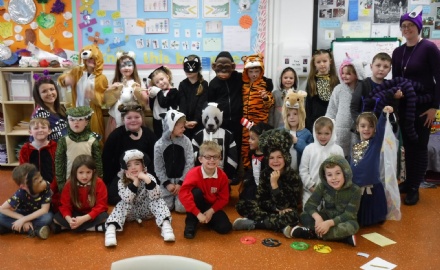 What a great week we have had! Again!!!
On Tuesday the RNLI came to visit. We learnt lots of facts about how to be safe at the beach.
"Toys like rubber rings and blow up boats don't keep us safe in the sea so they aren't allowed."
"If you are in trouble out at sea then it is a good idea to float and put one hand in the air. Do not wave though as people might think you are waving at them!"
"It is safe between two red and yellow flags but never go in the sea between two red flags!"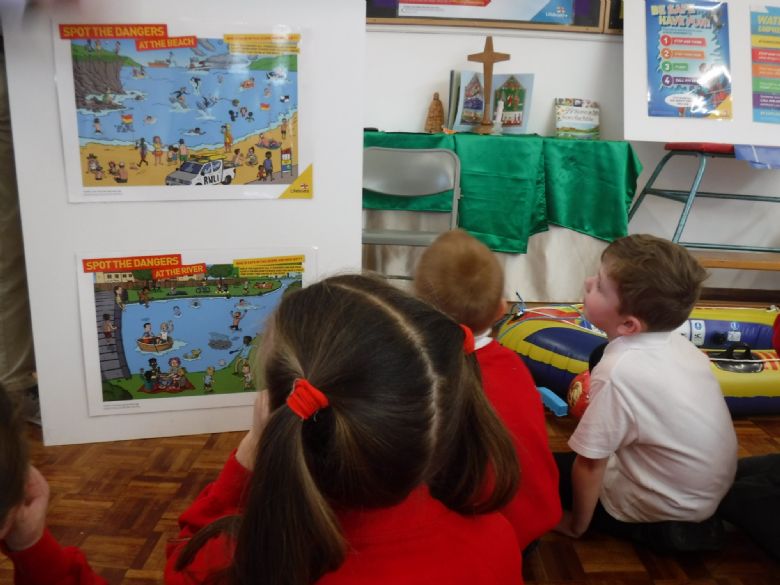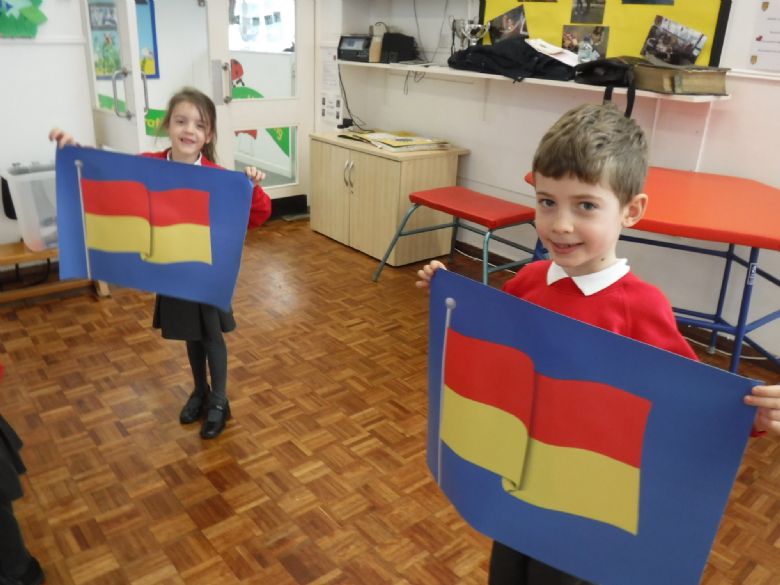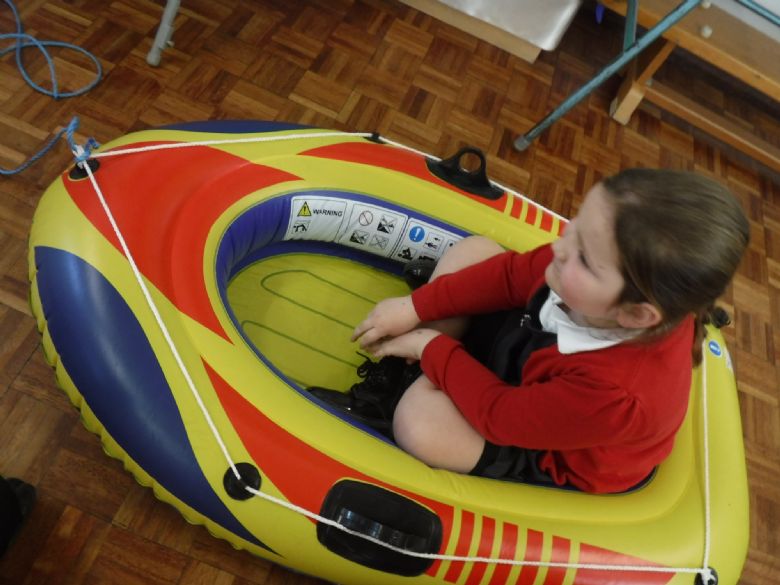 It was great to see everyone dressed up on Thursday as an animal. We all loved reading throughout the day and writing our very own stories or information texts!
On Friday we learnt about algorithms. We used the iPads and Beebots to help us understand this term.