Nyewood CE
Infant School
Smiling, Caring and Learning Together on a Journey with God
Wednesday 13th May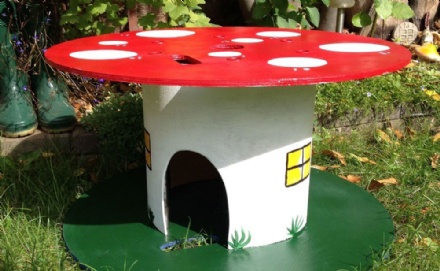 Today in school, we got creative and made lots of decorations for the Orchard area in school. We painted benches with colourful colours, made discs to hang from the trees and made a toadstool table. We look forward to you all seeing it when you're back in school.
Fitness Challenge: Today can you move like a snake? How would you get around without using your legs?
Today is a movement day. So how does your animal move? Is it fast? Does it move high or low? Can it swim? We would like you to move like your animal, perhaps your grown-up can film you and post it to the Facebook page, but don't tell us what animal you are! See if the teachers can guess what your animal is!
Musically can you think of a piece of music that matches how the animal moves. If it is a slow animal like a giant snail you might want to find a slow piece of music.