Nyewood CE
Infant School
Smiling, Caring and Learning Together on a Journey with God
BLAST OFF!
We were very lucky this week because we got to experience the Wonderdome! In our school hall we went into a big dome that was very dark.
"We saw loads of planets on the edge and learnt facts about them."
"We learnt that on some planets there are volcanoes!"
"Jupiter goes around very fast."
"Some planets have more than one moon!"
"Our earth has hot layers inside that are very hot."
"Some stars explode!"
"There are bigger stars than the sun!!"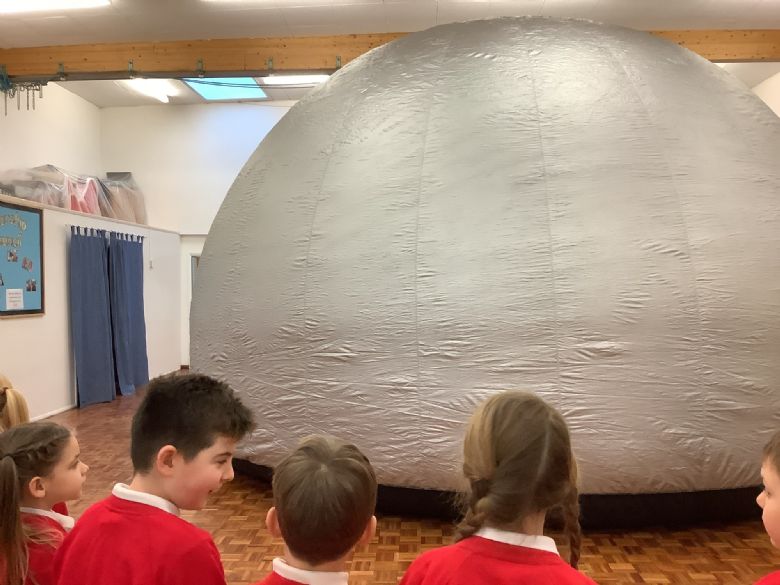 This was part of our Teriffic Take Off. We are now learning about space. In Writing lessons we began to read QPootle5.
"QPootle5 had a broken rocket."
"In the book he was trying to find a new rocket booster to fix his rocket so he could get to a party."
We also spent lots of time this week getting to know all about space by taking part in lots of different activities like using the iPads on the app called SkyView Lite, making models with the play dough and reading different books.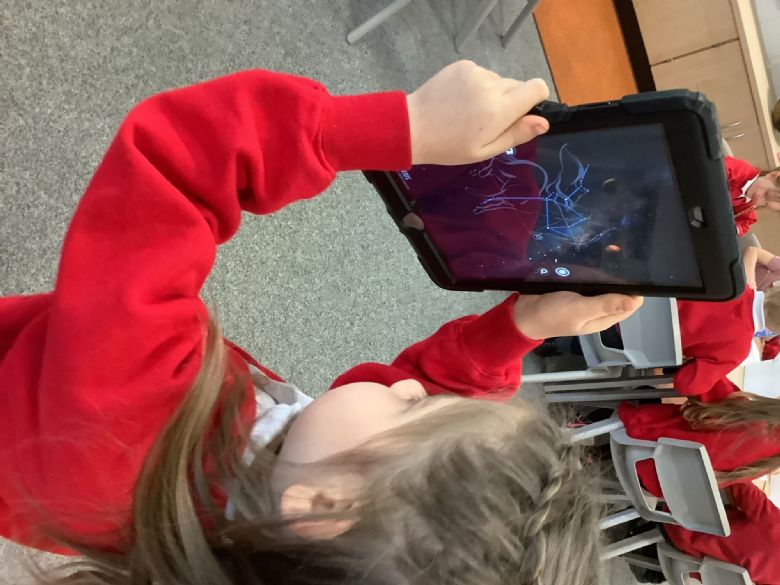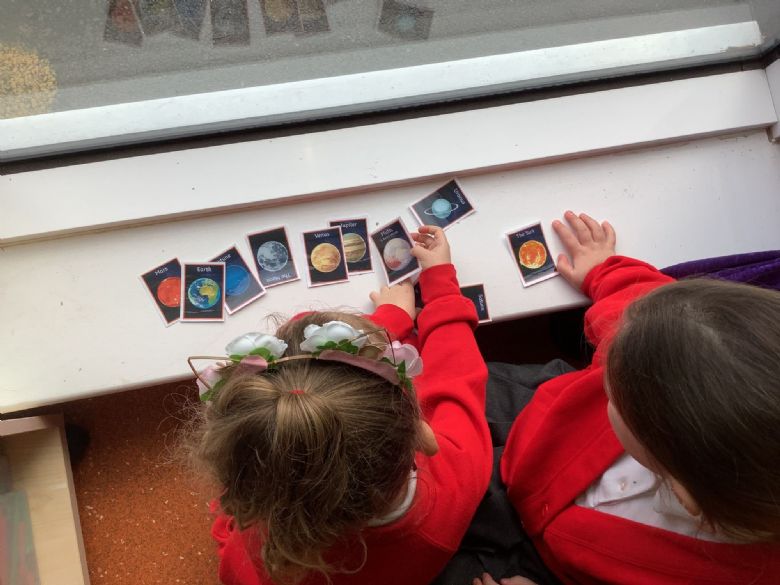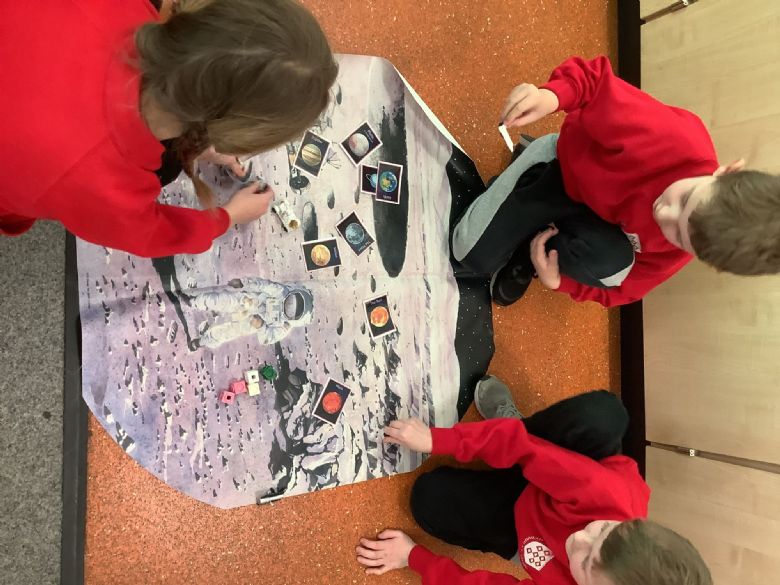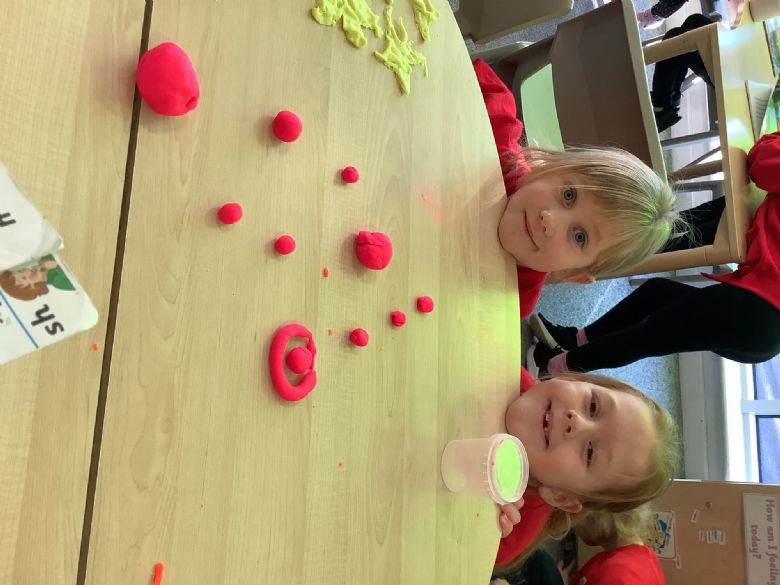 In RE we began to look at the Gospel stories in the Bible. We read three of them and picked out the good news in them that Jesus brings!
During our History lessons we began to learn about the past and the present and looked at lots of different things that we have done in the past compared to the present. We have also looked at how technology has changed over the years.