Nyewood CE
Infant School
Smiling, Caring and Learning Together on a Journey with God
Fantastic Finish
This week we got to go in the woodland area on Wednesday. It was great fun being out there in the rain.
"We got to build some dens out of bits of wood we found."
"We were hunting for bugs and I found lots of woodlice."
"We saw frogspawn in the pond that will turn into tadpoles soon!"
"I was looking for different trees and leaves and working out what they were called."
"Some of us looked for new life. We found some new flowers like primroses and bluebells!"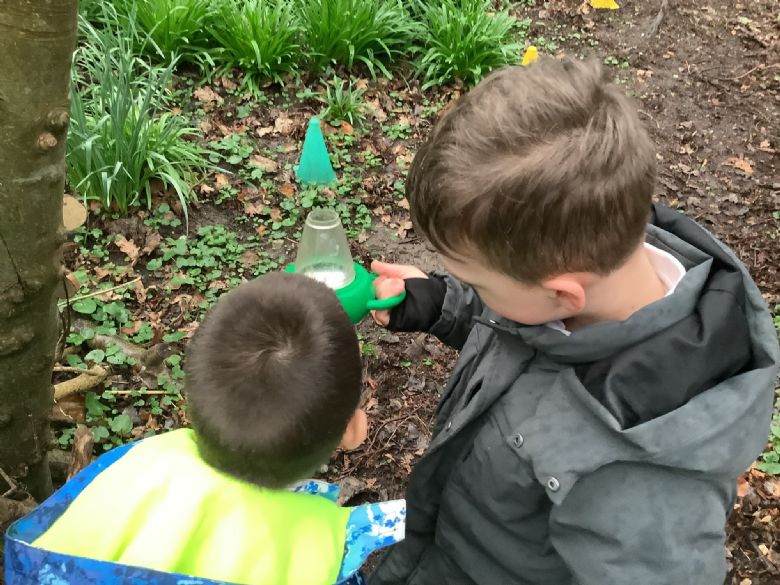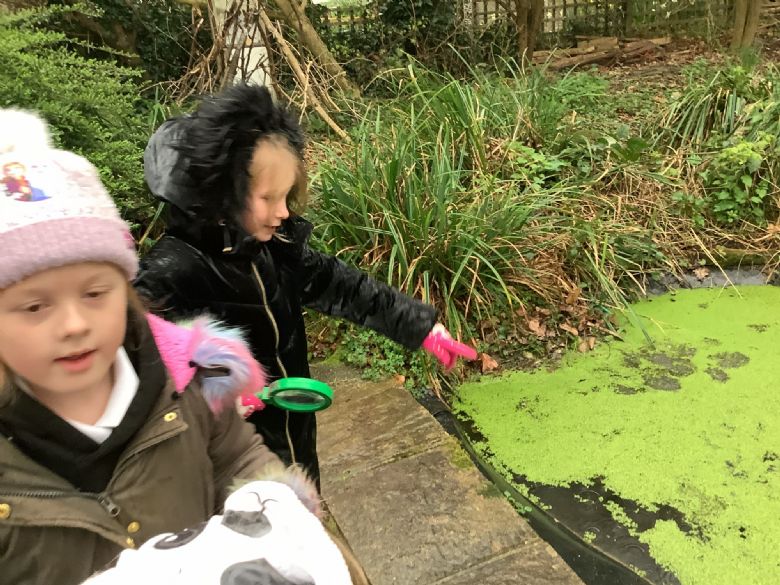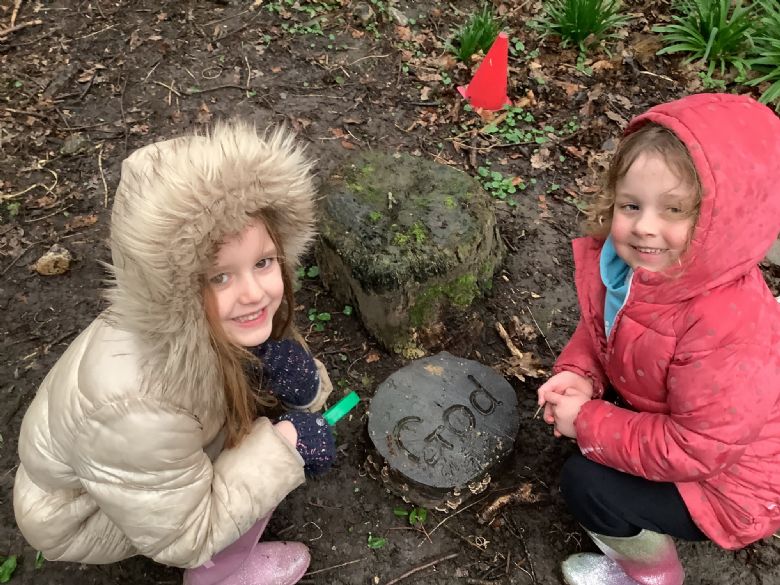 On Thursday it was our Fantastic Finish! We spent some time in the Rainbow Room and did some activities in the classroom linked to space.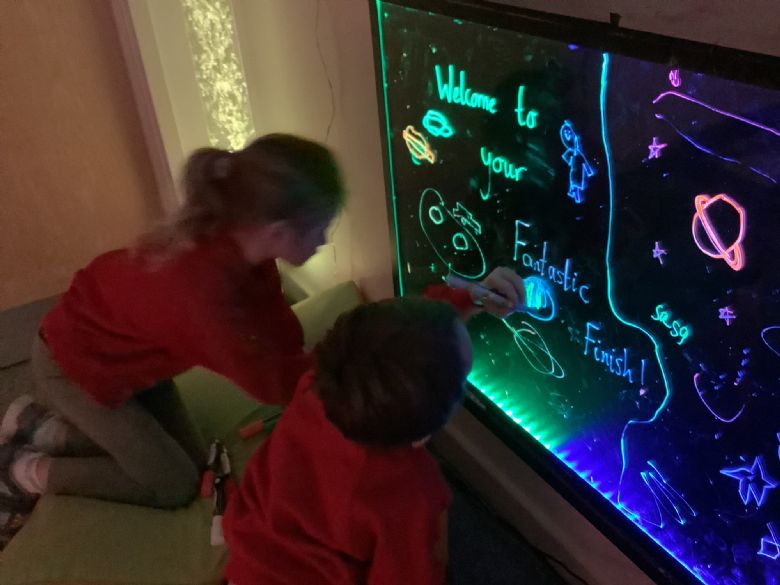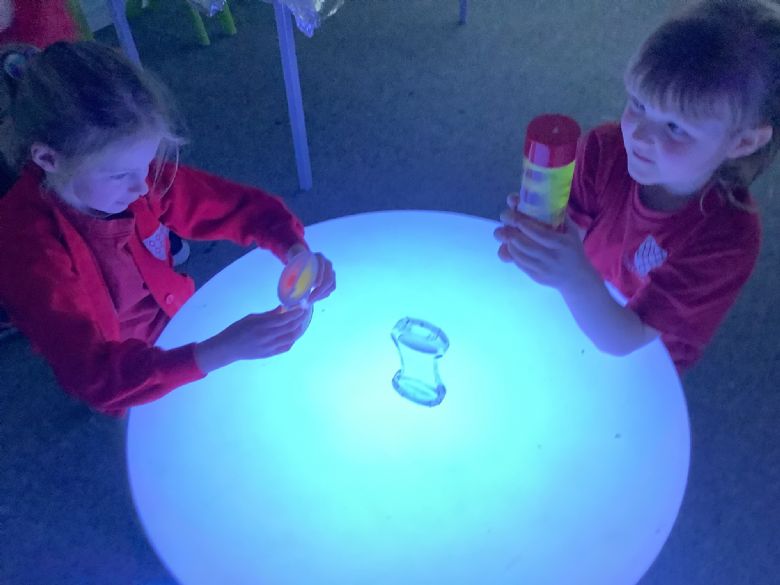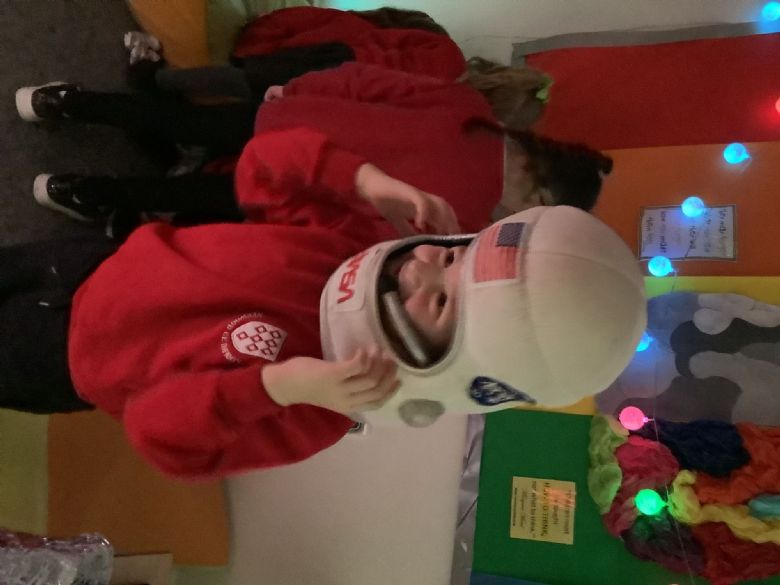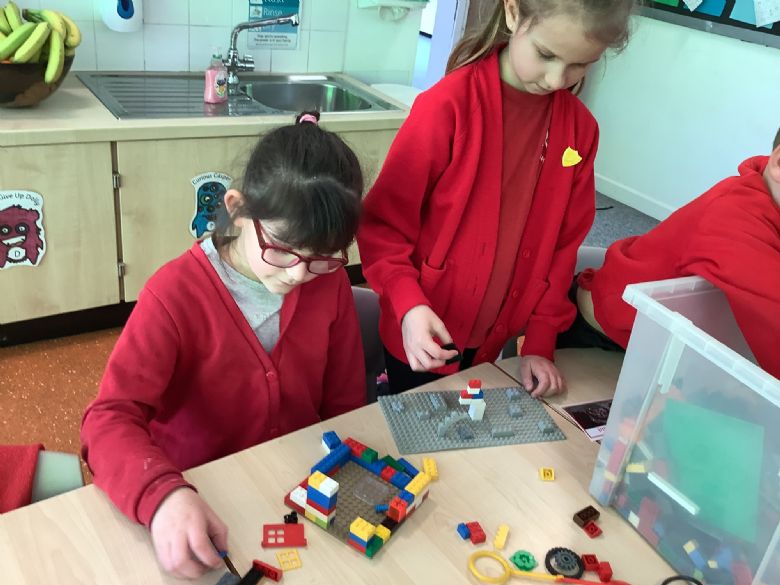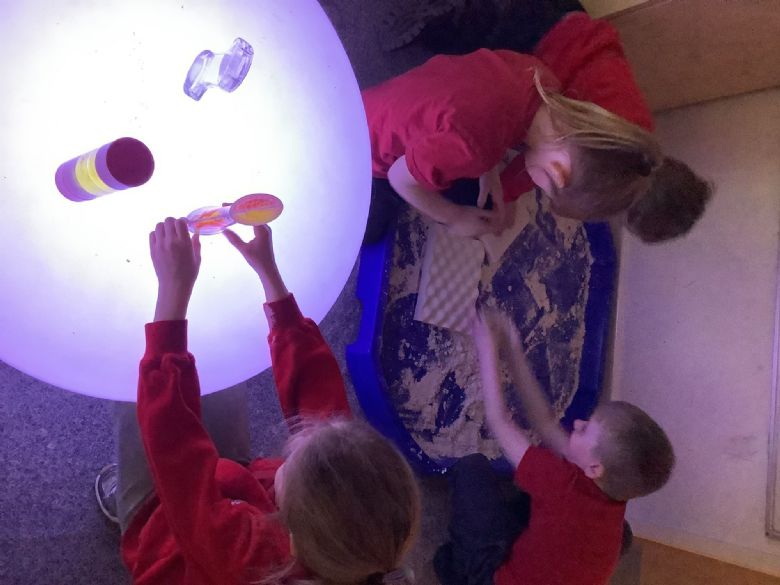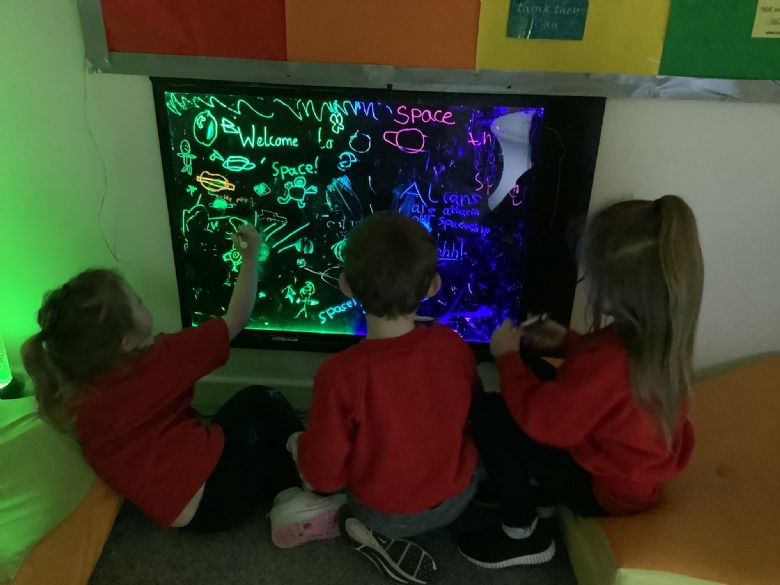 In our writing lessons we have been working hard to write an advert for the moon! We made either a poster or a leaflet. We really enjoyed this and made sure we used the 4 different sentence types.
We also made our Space Buggies this week in Science using a range of materials. Next week we will be testing to see if they travel down a ramp.