Nyewood CE
Infant School
Smiling, Caring and Learning Together on a Journey with God
Clay and Aquarium Trip
We have had such a fun week at school this week. At the start we made sea creatures using clay and made sure we used lots of different techniques and textures.
"It starts off soft and when it is dried the clay goes hard."
"We had to put water on the clay to smooth it out."
"I liked it to smooth the clay out by rolling it and using our thumbs."
"I made a turtle with a shell on it's back."
After they dried we painted them carefully too!
We also made a class piece of art this week using lots of different materials. Can you spot your piece?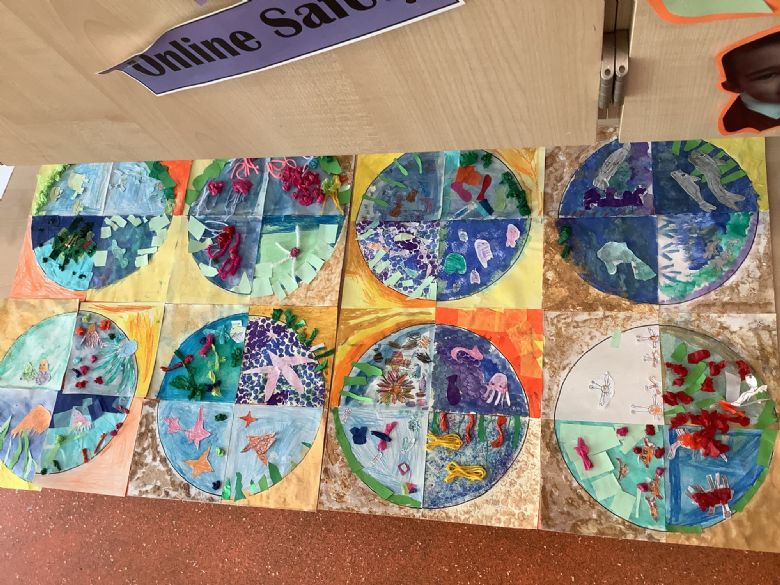 Today (Friday) we were so lucky because we got to go on a school trip to the aquarium. We had such a fun day and saw lots of exciting fishes. Take a look at our pictures.