Nyewood CE
Infant School
Smiling, Caring and Learning Together on a Journey with God
Moving on...
As we are coming to the end of the year we have been talking about our transition into our next stage of our learning journey. Some of us are moving into Year 2, and some of us are moving into Year 3. We thought about this in our dance lessons this term, chose a song and created a dance that reflected moving on. We made sure we danced independently, in pairs, groups, and made sure we used different levels, directions and speeds! Watch the video below to see our creation.
We have also been working on a little project recently to design our very own aquarium park in groups! We had a certain amount of money to spend to buy different fish, attractions and staff. We had to use our maths skills to work this out carefully to make sure we did not overspend! From this we have been creating logos, healthy snacks to sell there, maps of the park, menus, and we are also working on a leaflet and a video advert to advertise our parks too that will be finished by the end of the week.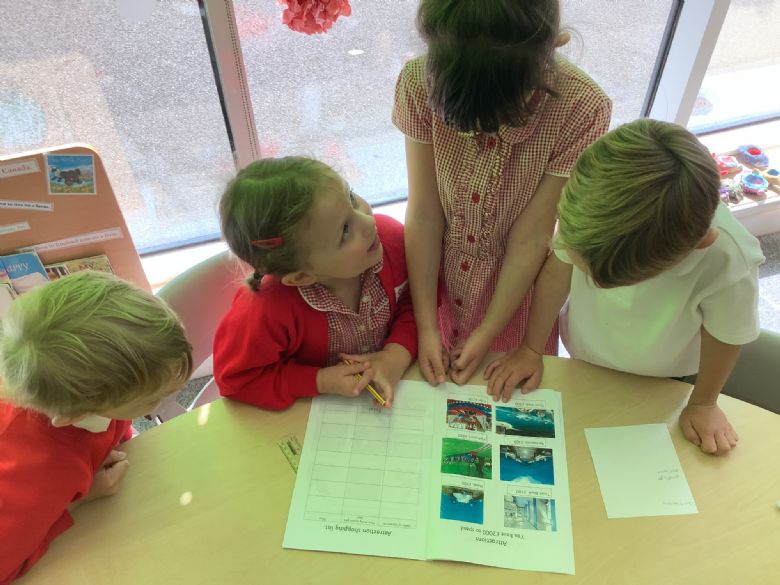 This is probably going to be the final blog of the year, so the Sycamore Class Team would like to thank you all for a fantastic year! We have made lots of wonderful memories having our first full year back at school and the children have worked so wonderfully and have achieved so much! We wish you all a wonderful and well rested Summer, and the children lots of luck as they move into their new class in September.