Nyewood CE
Infant School
Smiling, Caring and Learning Together on a Journey with God
Nativity, biscuits and capacity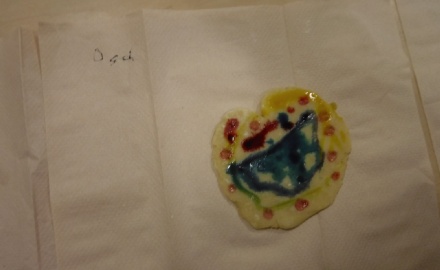 In class this week the children have been performers, measurers and chefs. Read on to find out more information.
The week began with our class worship; thank you all for coming and supporting our performance. We enjoyed singing and telling the Christmas Story.
We have been busy measuring the capacity of different containers in maths and learning how to read a scale accurately.
Our favourite part of the week was making our biscuits using our designs to help us paint them. We are looking forward to reading Judah, Nikas and Joshua's book about how to make the biscuits next week.
I can't believe this term is nearly over and that we only have 5 more school days until Christmas holidays begin. What a busy and exciting term we have had. The children all continue to make me smile with their progress and the funny things they say and do each day. More fun to be had next week, including Christmas lunch and jumper day (I can't wait to see the children's festive knitwear!) and Christmas parties.
Have a great weekend.
Mrs Lawlor