Nyewood CE
Infant School
Smiling, Caring and Learning Together on a Journey with God
A message from...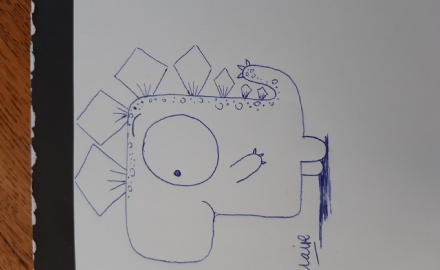 Hi Everyone,
Here is a joke for today: What is green and goes up and down? A gooseberry in a lift!
Whilst I have been at home, I have been busy working on things for school, joining in with #DrawwithRob each day, making nice food for dinner and knitting lots of things. I have included a photo of what I have been up to. I hope you are all well and looking after each other.
​I am looking forward to seeing you all when we are allowed to return to school.
From, Mrs Lawlor
****************************************************************************
Hi Everyone,
I am really missing seeing your lovely, happy faces everyday. Over the last two weeks I have been in school some days and at home some days. When I've been at school I have been taking part in lots of gardening and planting. When I've been at home I have been painting with my toddler. We also played in the garden and our sandpit. I've been working on my favourite hobby…baking! Last week I made something I've never made before and I was very proud of how they turned out! I made yummy eclairs. I love seeing what you've all been up to! Can't wait to see you all again soon.
Keep safe,
Mrs Mitchell