Nyewood CE
Infant School
Smiling, Caring and Learning Together on a Journey with God
A Message from Miss Begum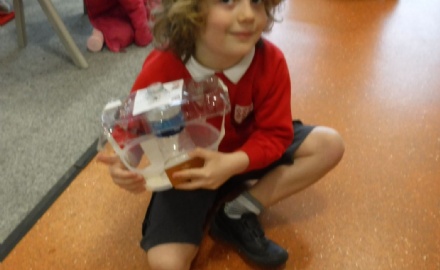 ​Hi everyone! It is Miss Begum here. Hope you are all well and in good health and doing super great home learning. Keep up the good work!
In our writing lesson this week, we have been writing about our 5 senses by using our imagination, pretending to be the character Angus from the book 'Angus Rides the Goods Train'.
Can you think of a time where you went for an adventure it can be a walk in the park, going to the beach or to the zoo? What did you see, hear, touch, smell, and taste?
We also wrote about the character's feelings in the story too. We described and discussed how the characters may feel and why. What feelings did you write down?
On Monday we are focusing on our Mental Health, it is important that we all share and talk about our feelings. Maybe you could start doing some breathing activities in preparation for next week to help you express yourself!
For our Science experiment we had lots of fun making boats. What did you decide to make your boat out of?
Before I leave, I would like to share with you all 2 fun little jokes. Are you ready?
What do you call two bananas?
Answer: Slippers.
Why can't you give Elsa a balloon?
Answer: Because she will let it go!
I cannot wait to see you all soon. Take care.
Miss Begum