Nyewood CE
Infant School
Smiling, Caring and Learning Together on a Journey with God
Miss Trent says Hello!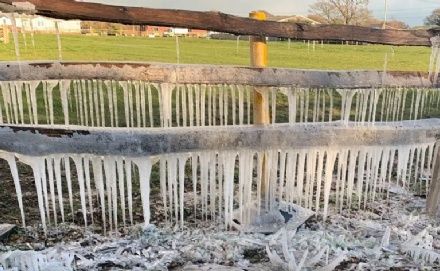 A big Hello to you all!

I hope you are all enjoying your learning and keeping safe and well.

I have loved seeing all of your hard work and I want to thank you for reminding me how to keep safe on the internet. I have made sure I double check what is true or false!

I have been making sure I look after my well-being and trying to do one thing everyday that makes me smile. I've been going on chilly walks and seeing the signs of winter.
I do get very cold but it leaves me with a fresh mind and I feel good for the rest of the day!

I have taken some beautiful pictures and want to share one with you.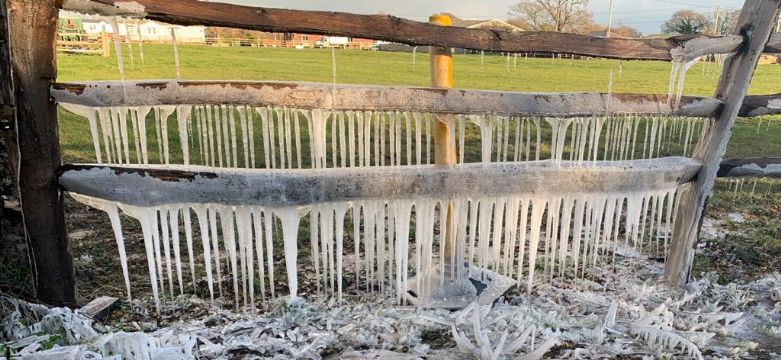 Have you ever seen icicles? Have you been exploring outside recently? Maybe you could take some pictures or even draw what you have seen.

I wonder if you could use your weighing skills that you've been learning in Maths to see how heavy ice is?
Is it heavier than water? Is a frosty leaf heavier than a normal leaf?

Are you ready for two frosty jokes?

What do you call an old snowman? ANSWER -Water

What two letters of the alphabet do snowmen prefer? ANSWER- I.C.

I miss you all loads!!
Take care and keep smiling

Miss Trent